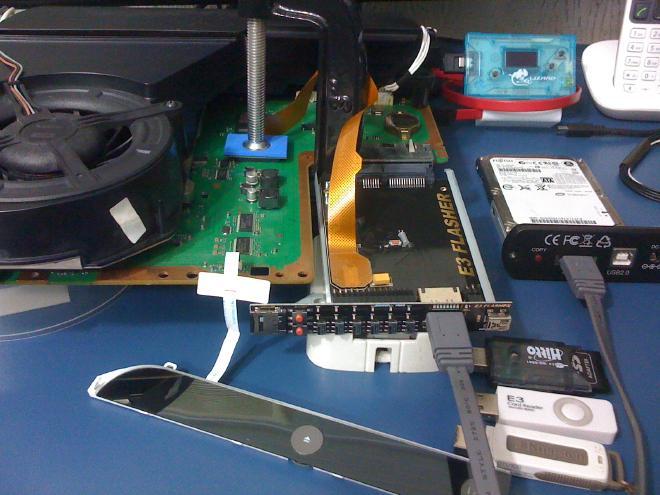 ~~Playstation 3 Jailbreaking Service:
-- We Work on All Consoles with Nor Chips

-- We Also do Downgrade Services for CFW Firmwares

-- We Install Custom made Firmwares

-- We Make and Install Custom Cold Boots

--We Make and Install Custom Themes

-- We Also Make and Install Custom Boot Sounds and Music

A Jailbreak is a method of essentially unlocking a device's restrictions. That is give the user the ability to run code (programs) that have not been officially signed. For most people this will mean backup managers.
**** WE HAVE NOW ADDED PRIVATE CONSOLE ID'S ****

--Private Console Id's W/ PSID's

--We also Have Public Console Id's for those


Playstation 3 Repair:

• Yellow Light Of Death repair

• Flashing Red Light Repair

• Blue Ray Drive Replacement

• Motherboard Repair/Replacement

• GPU repair/replacement

• Overheating problems

• Chip soldering & Replacement parts

• We can repair just about any problem Final tech Repair is the nation's best and faster PS3 repair alternative to Sony and most other independent shops because we provide the best quality service for our customers in the contiguous 48 states and we have far more generous warranties. But most importantly Video Game Consoles are One of the devices we repair here so we are the true PlayStation repair specialist. Your search for the right PS3 repair shop ends here.